A Puzzle by Madcap
+ - + - + - + - + - + - + - + - + - +
The puzzle is available by clicking on the above grid.
 Welcome on board to Madcap.
Across
1a  Sailor from Plymouth area is a sponge (4)
SWAB: The area of England where Plymouth is located followed by the abbreviation for able seaman (sailor).
4a  They emphasised the document written by mischief-makers (10)
THEMSELVES: The THE from the clue followed by the abbreviation for manuscript and a five-letter word for folklore mischief makers.
9a  Returning into media's nobody's way to cultivate a low profile! (6)
BONSAI: The answer is hidden and reversed (returning into) in the third and fourth words of the clue.
10a  Revolutionary eagerly receives king and leaves (4,4)
EARL GREY: An anagram (revolutionary) of EAGERLY includes (receives) the chess abbreviation for king.
11a  Rich and idle suffering socialist cut following Labour's second and third terms (8)
ABUNDANT: An nine-letter word meaning idle or unemployed has a three-letter word meaning socialist removed (cut) after (following) the second and third letters of labour.
13a  "How's your father?" "Cracking, really, in truth" (6)
VERITY: A two-letter word for sexual intercourse (how's your father) inside (cracking) a four-letter word meaning really.
14a  Established and connected with assets (10)
PROPERTIED: A six-letter word meaning established followed by a four-letter word meaning connected.
16a  Charge rent (4)
TEAR: Double definition, the first meaning to move quickly and the second to rip up something.
17a  Ring, Harry, ring! (4)
HALO: The three-letter diminutive form of Harry followed by the letter shaped like a ring.
18a  Girl taking train's tumbling amid debris (10)
BRIDESMAID: An anagram (tumbling) of AMID DEBRIS.
20a  Arab and I tailing enemy in disarray (6)
YEMENI: The I from the clue after (tailing) an anagram (in disarray) of ENEMY.
21a  Police force takes an eternity to make measurements (8)
YARDAGES: The four-letter shortened name of a London police force followed by a four-letter word meaning an eternity.
23a  Norma's texts perhaps noted for their tenor (8)
LIBRETTI: Cryptic definition of the words to operas such as Norma or other musical works.
24a  I love to eat after one (6)
IODINE: The letter representing nothing or love and a four-letter word meaning to eat, all after the letter representing one.
26a  They help sow's young one's eating routine (4,6)
SEED DRILLS: A five-letter word meaning young one's includes (eating) a five-letter word for a routine.
27a  Bugs in drains (4)
TAPS: Double definition.
Down
2d  Question leader in White House (3)
WHO: The first letter of white followed by a two-letter abbreviation for house.
3d  Buffalo Bill's losing pounds by working (5)
BISON: Remove (losing) the abbreviation for pound twice (as pounds is plural) from BILL'S and follow with a two-letter word meaning working.
4d  Whence a surprising appearance might make you breathless (4,3)
THIN AIR: Double definition.
5d  Charge of the light brigade? (11,4)
ELECTRICITY BILL: Cryptic definition of an invoice from a utility company.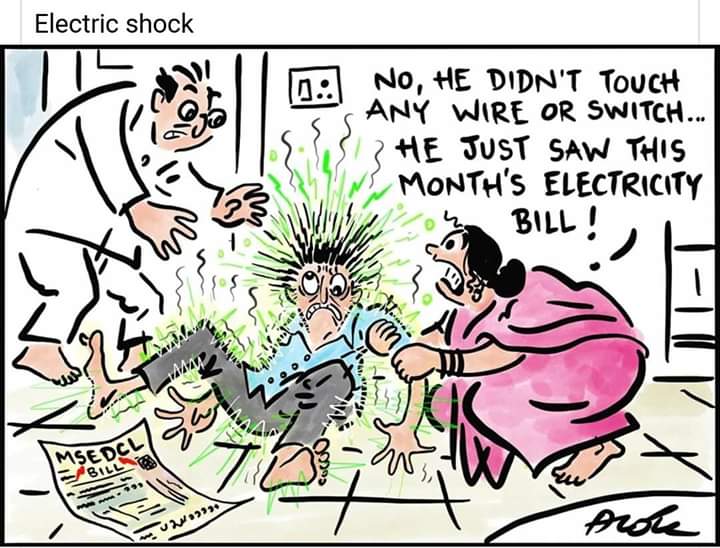 6d  Whirling Dervish absolved (7)
SHRIVED: An anagram (whirling) of DERVISH.
7d  They say feller beat system to make product once (9)
LOGARITHM: A homophone (they say) of LOGGER (feller or lumberjack) RHYTHM (beat).
8d  Needing to get flexible? Venues with naked Pilates come into being! (11)
EVENTUALISE: An anagram (needing to get flexible) of VENUES ILATE (the inner letters – naked – of Pilates).
12d  Pub rant passion results in heavy assault with battery (7-4)
BARRAGE-FIRE: A three-letter word for a pub followed by a four-letter word for a rant and a four-letter word for passion.
15d  Looked around - no-one from the South discovered (9)
PIONEERED: A six-letter word meaning looked put around the NO from the clue and the letter representing one.
18d  Possible result of heat from star with less sparkle (7)
BLISTER: The term that might describe a star or celebrity that is not on the top-flight list.
19d  Creepy-crawlies are all over the place covering rugs (7)
EARWIGS: An anagram (all over the place) of ARE followed by a four-letter word for rugs (as a description of hair pieces).
22d  Australian inspector's tense in investigation (5)
AUDIT: A two-letter abbreviation meaning Australian followed by a two-letter abbreviation for a police inspector and the abbreviation for tense.
25d  Snooze by winding back clock (3)
NAP: A reversal (winding back) of a three-letter word meaning to clock or see something.
---