A Puzzle by Meles
+ – + – + – + – + – + – + – + – + – +
The puzzle is available by clicking on the above grid.
A review by Prolixic follows:
A warm welcome to Meles who makes his debut in as a setter in the NTSPP series.  
Across
1 Goes on and on about one daughter to son (5)
RIDES – A two-letter word meaning on or on the subject of goes around (about) the letter representing one and the abbreviation for daughter followed by the abbreviation for son.
4 Unthinking gentle touch enthralls, leads to long embrace (8)
CARELESS – A six-letter word for a gentle touch includes (enthrals) the initial letters (leads to) of the last two words of the clue.
8 It is a right of monk moving into preferred order (14)
PRIORITISATION – Put the "IT IS A" from the clue to the right of a five-letter word for a monk and follow with an anagram (moving) of INTO.
10 Request European alliance to protect Norway (8)
ENTREATY – The abbreviation for European and a six-letter word for an alliance includes (to protect) the IVR code for Norway.
11 Old coin from one country found in three others (6)
GUINEA – The name of an old British coin is also the name of one country and appears in the name of three other countries (*-Bissau, Equatorial * and Papua New *)
12 A moonlit scene ultimately can be moving (9)
EMOTIONAL – An anagram (moving) of A MOONLIT E (final letter (ultimately) of scene)).
15 Where child might go and sleep, possibly exhausted (5)
NAPPY – A three-letter word meaning sleep and the outer letters (exhausted) of possibly.
17 Every now and then tried rally about changes in sea levels (5)
TIDAL – The odd letters (every now and then) of "tried rally".
18 A short celebration by two companies for chocolate provider (5,4)
COCOA BEAN – The A from the clue and a five-letter word for a celebration with the final letter removed (shortly), all after (by) the abbreviation for company twice.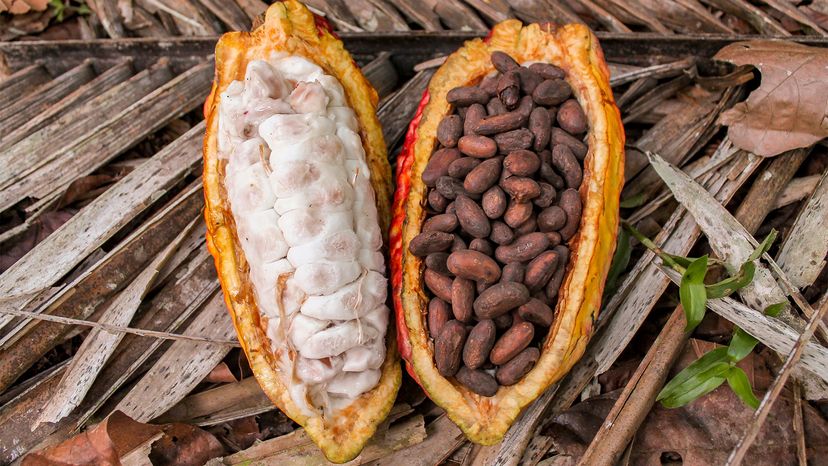 19 Scientist – not old, not retired (6)
NEWTON – A three-letter word meaning not old followed by a reversal (retired) of the NOT from the clue.
21 One working on arms, ridiculously thin and smug (8)
GUNSMITH – An anagram (ridiculously) of THIN SMUG.
24 How Doc Brown's DeLorean travels occasionally? (4,4,2,4)
FROM TIME TO TIME – Cryptic definition and definition.
25 Academic workshops situated around university (8)
STUDIOUS – A seven-letter word for workshops around the abbreviation for university.
26 Small amount needed in contingency (5)
TINGE – The answer is hidden (needed in) the final word of the clue.
Down
1 Acting for corrupt enterprise set on no good (12)
REPRESENTING – An anagram (corrupt) of ENTERPRISE followed by the abbreviation for no good.
2 Scattered ashes at sea? (9)
DRIFTWOOD – How you might describe Ash trees afloat in the ocean.
3 Second push resulting in sudden movement (5)
SURGE – The abbreviation for second followed by a four-letter word meaning push.
4 In an unresponsive state, pet is put on a reviving medicine (9)
CATATONIC – A three-letter word for a pet on the A from the clue and a five-letter word for a reviving tonic.
5 Got up aching after cycling and climbing (4)
ROSE – Take a four-letter word meaning aching and cycle the letters around and then reverse them.  SORE becomes ESOR become ROSE.
6 Habitual to dismiss Britain in developed country (9)
LITHUANIA – An anagram (developed) of HABITUAL IN after removing the abbreviation for Britain.
7 Faint dramatically as central part of crime is covered by court (5)
SWOON – A three-letter word for a crime or offence has its central letter replaced (covered by) a three-letter word meaning to court.
9 Say one new and two old terms for you to become alluring (4,2,3,3)
EASY ON THE EYE – An anagram (new) of SAY ONE followed by two words (4) and (2) each that were used to represent "you" in old English.
13 The setter will make up with editor for not adhering to rules of grammar (3-6)
ILL-FORMED – A three-letter contraction meaning "the setter will" followed by a four-letter word meaning to make up and the abbreviation for editor.
14 Those criticising teachers… (9)
LECTURERS – Double definition.
16 … conspire nastily without a shred of integrity or accuracy (9)
PRECISION – An anagram (nastily) of CONSPIRE around (without) the first letter (a shred) of integrity.
20 Line-up finally is at least accomplished (5)
WORST – A reversal (up) of a three-letter word for a line followed by the last letters (finally) of "is at".
22 Call out direction with husband not quite fully risen (5)
SHOUT – One of the points of the compass (direction) with the abbreviation for husband moved up (but all the way to the top (husband not quite fully risen).
23 Mushroom is overused somewhat as a savoury flavouring (4)
MISO – The answer it hiss (somewhat) in the first three words of the clue.
---