Sunday Toughie No 11 by Robyn
Review by Sloop John Bee
+ – + – + – + – + – + – + – + – + – +
This puzzle was published on 10th April 2022
Robyn with his fourth turn in the Sunday Toughie slot. It is becoming the norm that I find some of these clues easier to solve than to explain, but here goes with the latest from the Beehive ( a combination of my musings and the hive mind from the blog.)
Across
1 Time for turkey, chicken and great wit! (4,6)
NOËL COWARD: The time of year when turkey is traditionally eaten (NOËL) and a chicken-like person who lacks courage (COWARD) Indeed he was a great wit.
'Success took me to her bosom like a maternal boa constrictor.'
Talking of bosoms that leads us onto…
6 A lot of money in a minimum of four cups (4)
BRAS: in the singular these have two "cups" therefore in the plural (2 or more) they would have a minimum of four, also a lot of a synonym of money (4/5ths of BRASs)
10 Start off maths exam in lesson (5)
MORAL: The initial letter of maths and a spoken exam make a lesson on knowing what is right and wrong.
11 Dislike of the new mobile phone Tobias uncased (9)
NEOPHOBIA: An anagram of PHONE and the letters that remain after T obia S is uncased. A dislike or fear of the new.
12 Articles covering rent in jumper, say (7)
ATHLETE: An indefinite article A and the definitive article THE surround (covering) the rent paid to hold or occupy a property LET
13 Port with stronger flavour (7)
TANGIER: A comparative adjective for a strong flavour is also a port in North Africa.
14 Whose works on slyness outperform others? (5,3,4)
STEAL THE SHOW: To avoid detection by moving carefully (STEALTH) is followed by a jumbling of the letters of WHOSE . When split according to the enumeration we have the act of outperforming others on stage.
18 Sign letters have been lost around one's address (12)
APOSTROPHISE: A sign that letters have been omitted (lost) (APOSTROPH_E) surround the possessive form of the number one. I'S to give a transitive verb defined as to address in or by apostrophe.
21 Essentially American hero (7)
PERSEUS: Essentially or Per se (from the Latin) and one of our usual Americans Combine to create a Greek hero.
Perseus, in Greek mythology, the slayer of the Gorgon Medusa and the rescuer of Andromeda from a sea monster. Here is a statue of the first of those heroic deeds.
He crops up again in a painting of the second of those deeds. (15d)
23 Step around stray dog (7)
TERRIER: A step or tier surrounds a synonym of stray,   T ERR IER a small but faithful dog
24 Dance leader with a heavenly body (5,4)
BOSSA NOVA: If burdened by employment you probably have a leader or boss ( even if it is only 'er indoors) add an A from the clue and the sort of star that suddenly increases in brightness and we have a Latin American dance
25 All told Liberal goes here to make slum (2,3)
IN SUM: All told is a synonym of IN Sum and if L for Liberal is put in sum we get sLum.
26 One needs a hand at the table, wanting starter for meal (4)
EAST: A hand at the Bridge table is also a meal or fEAST without (wanting) its starting letter.
27 Main defenders make little effort and go slowly, holding United back (10)
COASTGUARD: To go slowly or DRAG contains the letter that United could be, (U) reverse it (back) and append it to a word that means to idle or make little effort (COAST) and we have the defenders that defend us when in peril from the main.
Down
1 Not feeling skin of adult marsupial (6)
NUMBAT: Unfeeling or NUMB and the outer letters (skin of) A dul T A rather cute insectivorous marsupial.
2 Old solver's after something corny or crude (6)
EARTHY: THY is an old or archaic address for you, that setters may have used to refer to solvers in the OLDen days (THY)follows part of the corn or maize plant EAR-THY
3 Made a brief visit with my boss where drinkers go (6,2,3,3)
CALLED TO THE BAR: To visit or CALL, the setters' (my) boss  Mr Lancaster or ED, and where drinkers go (TO THE BAR)
The call to the bar is a legal term of art in most common law jurisdictions where persons must be qualified to be allowed to argue in court on behalf of another party and are then said to have been "called to the bar" or to have received "call to the bar." Barristers that have been called to the bar are commonly referred to as a Brief
4 American people's lush hedging began decaying (9)
WINNEBAGO: A lush or WINO contains an anagram of BEGAN (decaying) for an American people.
Winnebago can refer to:
The exonym of the Ho-Chunk tribe of Native North Americans with reservations in Nebraska, Iowa, and Wisconsin
Winnebago Tribe of Nebraska, a federally recognized tribe group in the state
The Winnebago language of the Ho-Chunk (Winnebago) tribe.
Winnebago Industries, a manufacturer of recreational vehicles and motor homes based in Forest City, Iowa
I would rather have an Airstream but wouldn't turn down this RV/Motor home from the Winnebago company.

5 English cricketer grabbing small bats here (5)
ROOST: I hope that being part of a crossword that implies he is a weak batsman, didn't persuade the England cricket captain to resign this week.
But Joseph Edward Root, MBE (born 30 December 1990) is an English cricketer and former captain of the England Test team. He also represents Yorkshire in English domestic cricket. Here he grabs S for small, for a place where bats rest.  ROOST _ Despite his recent resignation Mr Root was definitely NOT a small or weak batsman.
7 Cheap red clothing again put on husband (8)
RUBBISHY: A red gemstone RUB Y clothing a musical annotation to play again BIS
Bis : again —used in music as a direction to repeat. 2 : twice.) and H for husband for a cheap bit of tat. RUB-BIS-H-Y
8 Fliers fight and fight with leader of squadron (8)
SPARROWS: Two fights one for boxers who SPAR when practicing and ROW A row is a serious disagreement or noisy argument. and the leading letter of Squadron  SPARROWS.

9 Making use of remote sea, doing sport there (7-7)
CHANNEL SURFING: A narrow sea CHANNEL and a sport which may be done there SURFING, but the couch potato using the "hoofer doofer"  doesn't sound like he is very sporty.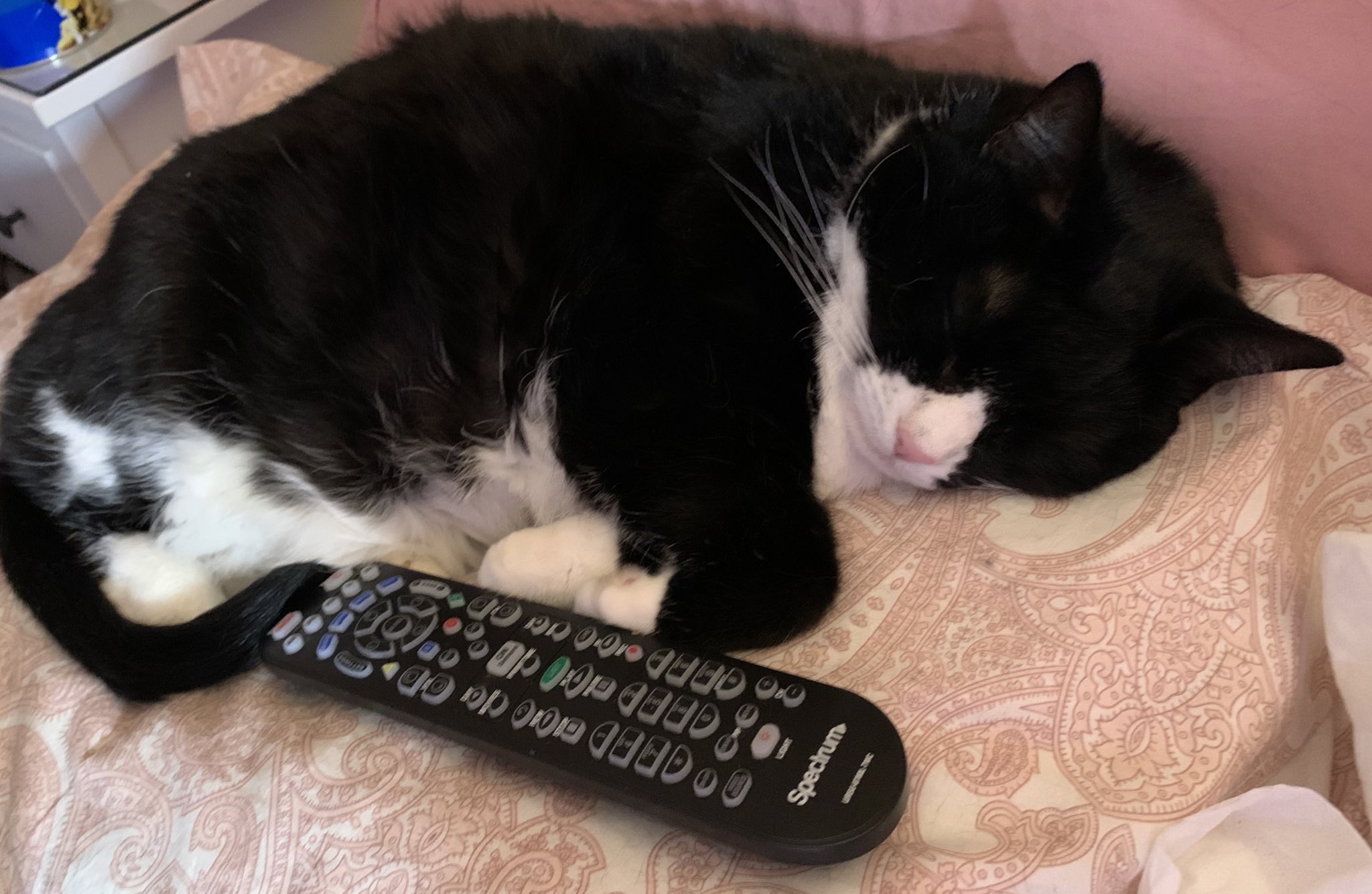 15 Insular people painter's capturing I see (9)
TAHITIANS: The English name of an Italian artist captures his plural ('s) TITIANS, and an interjection that may be made instead of "I see"  AH
T-AH-HITIANS – An insular people of the South Pacific.
Perseus again this time painted by Titian.
16 Roll up large white covers, which can be felt (8)
PALPABLE: A type of bread roll BAP is reversed (up) and the abbreviation for large L, are contained in (covers) a very light almost white shade. PAL-E.
PAL-PAB-L-E Capable of being perceived; especially capable of being handled, touched or felt.
17 Visitors of university teacher turned up in shorts (8)
TOURISTS: The shorts we require here are the restorative tinctures that keep this blogger going TO-TS, they contain the usual abbreviation for University. U and a reversal of how one would address your (male) teacher SIR.
TO-U-RIS-TS  visitors who travel for pleasure.
19 It could be fairest to exclude Republican Party (6)
FIESTA: FaiRest excludes the R and is anagrammed. (It could be)
FIESTA: a carnival, holiday or festivity.
20 How a work of art may be set up (6)
FRAMED: Works of art (usually paintings) are framed before display. To set up or frame is also an informal phrase for a trumped-up affair, esp a false criminal charge against an innocent person. The blog (thanks Andy Evans) suggested that PRIMED fits the checkers and definitions, but I think that if your canvas has only been primed is it really a work of art yet?
22 Endless labour by doctor with visibly reduced rate (3-2)
SLO-MO: A labour or SLOG loses its last letter and adds a Medical Officer.
Thanks, Robyn I rather enjoyed that, 16d and the Greco American Hero in particular. Anyone else favour others?