NTSPP – 465
A Puzzle by Jaffa
+ – + – + – + – + – + – + – + – + – +
The puzzle is available by clicking on the above grid.
A review by Prolixic follows.
Welcome back to Jaffa.  A few queries on this one, particularly for 26a where any other thoughts on the wordplay would be welcome.
Across
1 Express gratitude in letter symbolically (6)
NOTATE – A two letter word expressing gratitude inside a four letter word for a letter.  Putting the definition at the beginning add end of the clue does not word for me.  Symbolically express… would have worked better.
4 Acknowledgement of reflective snippet within retweet (7)
RECEIPT – Reverse (reflective) a five letter word for a snippet inside a two letter abbreviation for retweet.
10 Good frost creates filth (5)
GRIME – The abbreviation for good followed by a four letter word for frost.
11 Mole perhaps forms burrow with both sides restricting echo (9)
TUNNELLER – A six letter word for a burrow followed by the abbreviations for left and right (both sides) around the letter represented by Echo in the Nato phonetic alphabet.
12 Id est – it is confused i.e. most neat (7)
TIDIEST – An anagram (confused) of ID EST IT.  As only the final IT gets moved in the solution, it is only just an anagram!
14 Transporters, clever when reversing (5)
TRAMS – Reverse (when reversing) a five letter word meaning clever.
15 Light emitting diode initially rewired in infra red is less active (5)
IDLER – An anagram (rewired) of the LED (the initial letters of light-emitting diode) inside the abbreviation for infra red.
17 Aussie spoilsports express amazement at non-U junkies (7)
WOWSERS – A three letter word used when expressing amazement followed by another word for junkies without the U.
19 Old French black revolutionary hunter (5)
ORION – The abbreviation for old followed by a reversal (revolutionary) of the French for black.
20 Can Saxon borders be this? (3)
TIN – The outside letters (borders) of Saxon give the chemical symbol of the solution.
21 Lines cast by angler who moves (5)
TROTS – Almost a straight definition of a type of fishing line that moves downstream.  If this was intended as a double definition with moves as the second definition, then who as a link word does not work.
22 Political opponents imprison one French madam following good suggestion (7)
GLIMMER – The abbreviation for good (as this has been used in 10a, perhaps Government would have worked better here with the surface reading) followed by the abbreviations for left and rights (political opponents) around the abbreviation for madame.
24 Incorporated America — it helps to listen (5)
INCUS – The abbreviation for incorporated followed by the abbreviation for America.
25 Country bumpkins in hickory thickets (5)
HICKS – The word (in the plural) that appears in each of the last two words of the clue.
26 Score for Yankees from regular winner  (4,3)
HOME RUN – The abbreviation for the solution HR forms the regular letters in HERO (winner).
30 Consequently a draw is acceptable for this (2,1,6)
AS A RESULT – A draw is an example of this as would be a win or a defeat.
31 At 225o  am I finding a guru? (5)
SWAMI – The compass direction equivalent to 225 degrees followed by the AM and I from the clue.
32 In dispute, an accumulation said to be in need of a blessing (2,5)
AT ISSUE – A homophone of the vocal a sneeze following which someone might say "Bless you".  How the sound becomes an accumulation is a mystery.  Accumulation is a mass, which suggests either the hanky, rather than the sneeze itself or the resulting phlegm.
33 Drink Ian Kirk's squash (6)
SCOTCH – Double definition, the an alcoholic drink and the second being a Scottish term (Ian Kirk's) meant to squash (or perhaps a triple definition with Ian Kirk being a definition by example of the relevant nationality).
Down
1/17d Rembrandt? He gets in late. (5-8)
NIGHT WATCHMAN – Cryptic definition of the title of a painting by Rembrandt picturing a workman who presumably arrives at work late in the day.
2 Sampled eccentric rook diet (5)
TRIED – An anagram (eccentric) of R (rook) DIET.
3 Little Women meet the Kardashian girls in Sussex by the Sea (3,5,7)
THE SEVEN SISTERS – The number of sisters in Little Women added to the number of full sisters in the Kardashian family gives the name of coastline feature in Sussex.  Perhaps a little too much general knowledge required for this clue.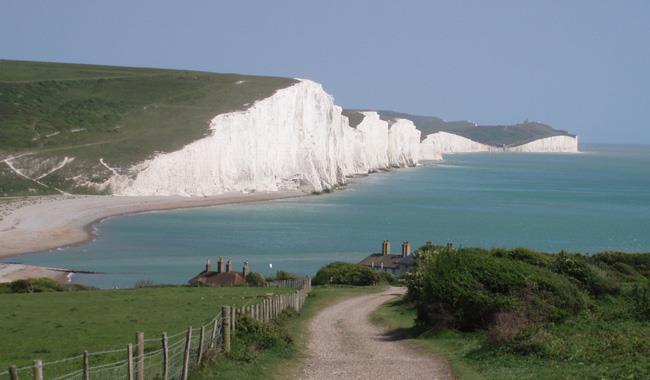 5 Nose running for ages (4)
EONS – An anagram (running) of NOSE.
6 Reconvened secret council I'm involved with generates the AC/DC sound (10,5)
ELECTRONIC MUSIC – An anagram (reconvened) of SECRET COUNCIL IM.
7 Twopenny theatre (9)
PALLADIUM – Two pennies gives a Pd, the chemical symbol for an element that has the same name as a London theatre.
8 Premier in radio bother reveals vital information (9)
STATISTIC – The abbreviation for first (premier) in a form of radio interference (radio bother).
9 Busybody who kidnapped child is captive (8)
PRISONER – A five letter word for a busybody includes (kidnaps) a three letter word for a male child.
13 Matrimonial language? (3)
IDO – The phrase everyone thinks is used as part of the vows in a marriage service but is actually "I will".
16 Crave wee drams for deerstalking business, unlikely to succeed (4,5)
LONG SHOTS – A four letter word meaning crave followed by a five letter word for wee drams.
17 See 1
18 Noah's Ark or Peter Quince's skill? (9)
WOODCRAFT – The profession of the rude mechanical, Peter Quince, in A Midsummer Night's Dream.
23 Uluru menu serves up fast runner (3)
EMU – The answer is hidden and reversed in ULURU MENU.
27 Criticize right place for fuggles drying (5)
ROAST – The abbreviation for right followed by a type of oven used for drying hops (fuggles).
28 Sound of refusal at Becher's Brook? (5)
NEIGH – An parabolic definition with a homophone of nay (refusal) being something a horse might do when reaching Brecher's Brook.
29 African reportedly found conveniently in Regent's Park (4)
ZULU – A homophone of Zoo Loo (a convenience in Regent's Park.
---